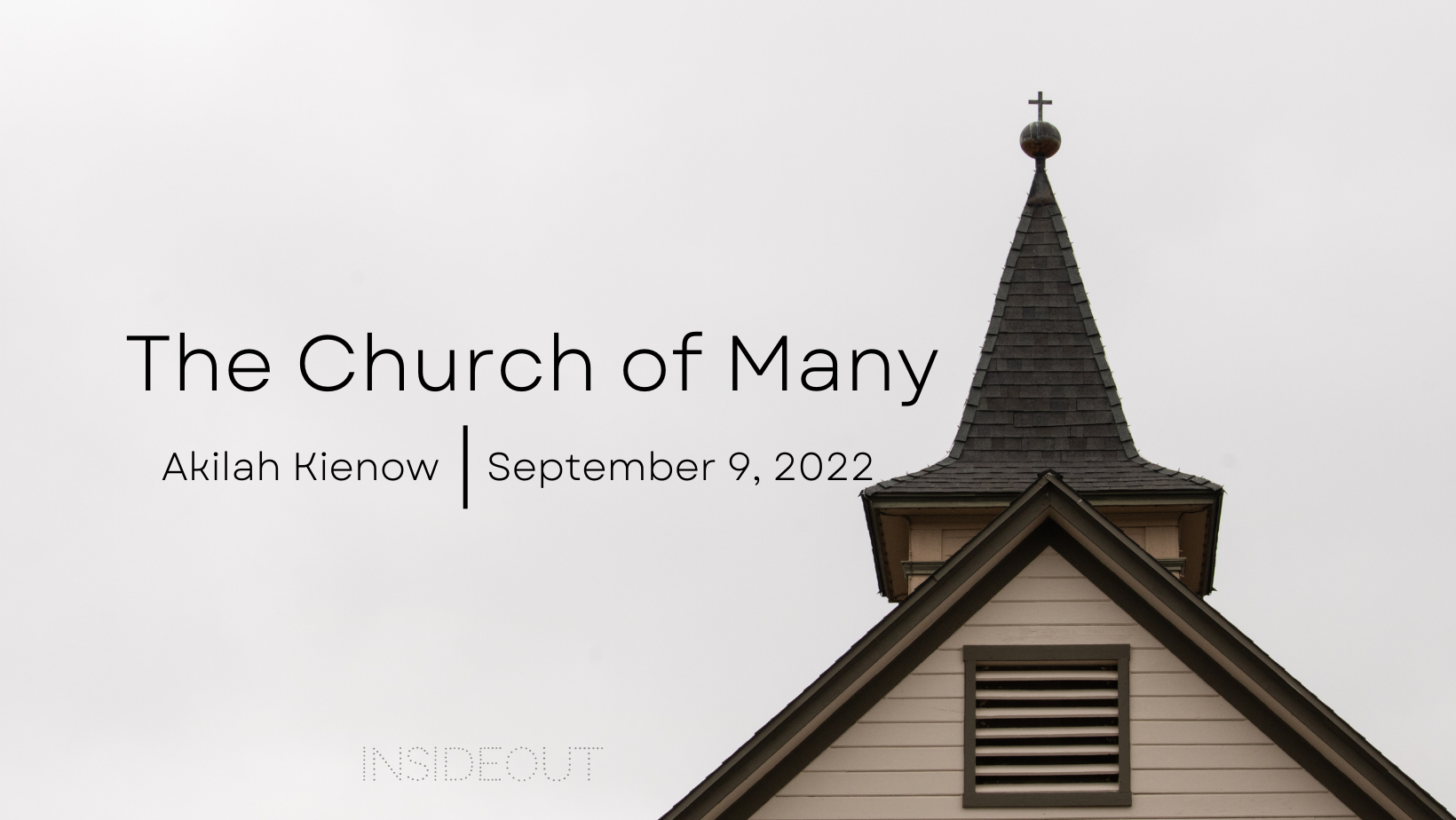 When I was in high school the scariest thing was when someone would ask about my long hair or why I always wore skirts. I could tell when the questions were coming. The other person would look at my hair, then at my skirt, then back at my hair. I would begin to break out in a cold sweat because I hated those questions. I often would turn to the tried and true answers. They were answers that I knew wouldn't lead to further questions. Answers like "Well, it's a religious thing" or "Because I want to wear skirts."
I used those responses in the beginning because I really didn't know what else to say. I didn't start going to church until I was in middle school. When I got into the church no one explained to me the "why's" behind everything, but rather just gave me all the rules.
As I got older and began to seek out answers for myself, I was still afraid to answer. It came more from a place of self-protecting pride rather than ignorance. I didn't want people to think I was weird or some crazy religious person.
In all reality, they probably thought both things because I wasn't answering them in love. I look back now and wonder if I had answered those questions in love rather than in fear, how many hurting people in my school would have come to understand the love of God. You see, we are called to be a loving example of God to our world. Our world of darkness is looking and crying out for someone with an answer. They want to know that there is hope, but when we turn away from them because of our own insecurities or pride we leave them in their darkness.
The evil in this world is only growing. If we don't grow stronger, it will dwindle down to being a church of only a few scared people. That is not the way that God intended the church to look. When you study the Bible you see the first church is a powerful force. They boldly go and share the gospel. They were not worried about mocking or persecution because they had a desire to see the lost saved. They had a Godly love for those around them.
It is still a love that is bigger than fear.
We need to be able to grab hold of the same love they had and speak it to those all around us. We have to have a love for people that drives us to speak out to the outcast, the broken, the angry, as well as the blessed.
Reaching for everyone is part of God's will. We aren't called to determine if someone is worthy of hearing the gospel but rather, we are called to share the gospel with all nations. When we understand this we grow from the church of a few scared people to the church of many mighty people.
Akilah is currently an English Major at Arizona State University. She has taken courses in journalistic writing, studying the writings of classical works, as well as the way that languages are used throughout different cultures. In addition, She currently writes lessons for her job, Sunday School class, and personal writings such as poetry and short stories.