As the bell rang on that crisp December morning in Indiana, two young Apostolic students, Dillon and Spencer Jordan, from Frankfort Middle felt a calling to something higher than just making the grade in Pre-Algebra. They felt a calling to make a difference in the lives of the staff and students at school.
Many of those students were scarring their own lives, some even scarring their own bodies. Some of the girls were ending up pregnant before they even graduated from Middle School. Some were telling Dillon Jordan, "There's no hope for me. God can't even help me." Dillon and his brother Spencer realized they had to do something so these students would know there is hope in Jesus Christ.
That calling from above and cry from around them launched Project 180.
Project 180 is an organized prayer group in their school. When Spencer first talked with his principal, his principal was cautiously supportive. He told Spencer they could host a prayer meeting around the flagpole, or every Thursday in a classroom if he could find a teacher willing to attend and supervise.
Spencer asked his math teacher if she would supervise and she agreed. The two young men began brainstorming on what their prayer group would be. What kind of atmosphere that would foster prayer and invite the presence of God. What kind of music that would please God and appeal to the kids.
Spencer was off to the designing board, creating fliers and posters he would plaster all over the school. He created a Facebook page and began inviting friends to their prayer group. They both created lesson plans for short Bible studies at the beginning of the sessions. And they prayed. They prayed God would direct and anoint them to reach their friends.
On December 8, 2011, they turned on the classroom lights for the very first Thursday morning "iPray" meeting. Right in the middle of their middle school.
Over the next three weeks, you'll read articles from Spencer, Gentry, and Dillon themselves about their testimonies and tests with launching a prayer group in the heart of a middle school and high school.
Their prayer. My prayer. Is that their passion would birth a passion within all our readers to do more than just make the grade this school year, but make a difference this school year for years—and eternity—to come.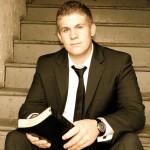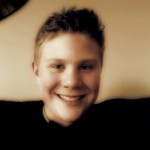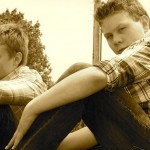 Pictured left to right: Gentry Jordan, Spencer Jordan, Dillon Jordan