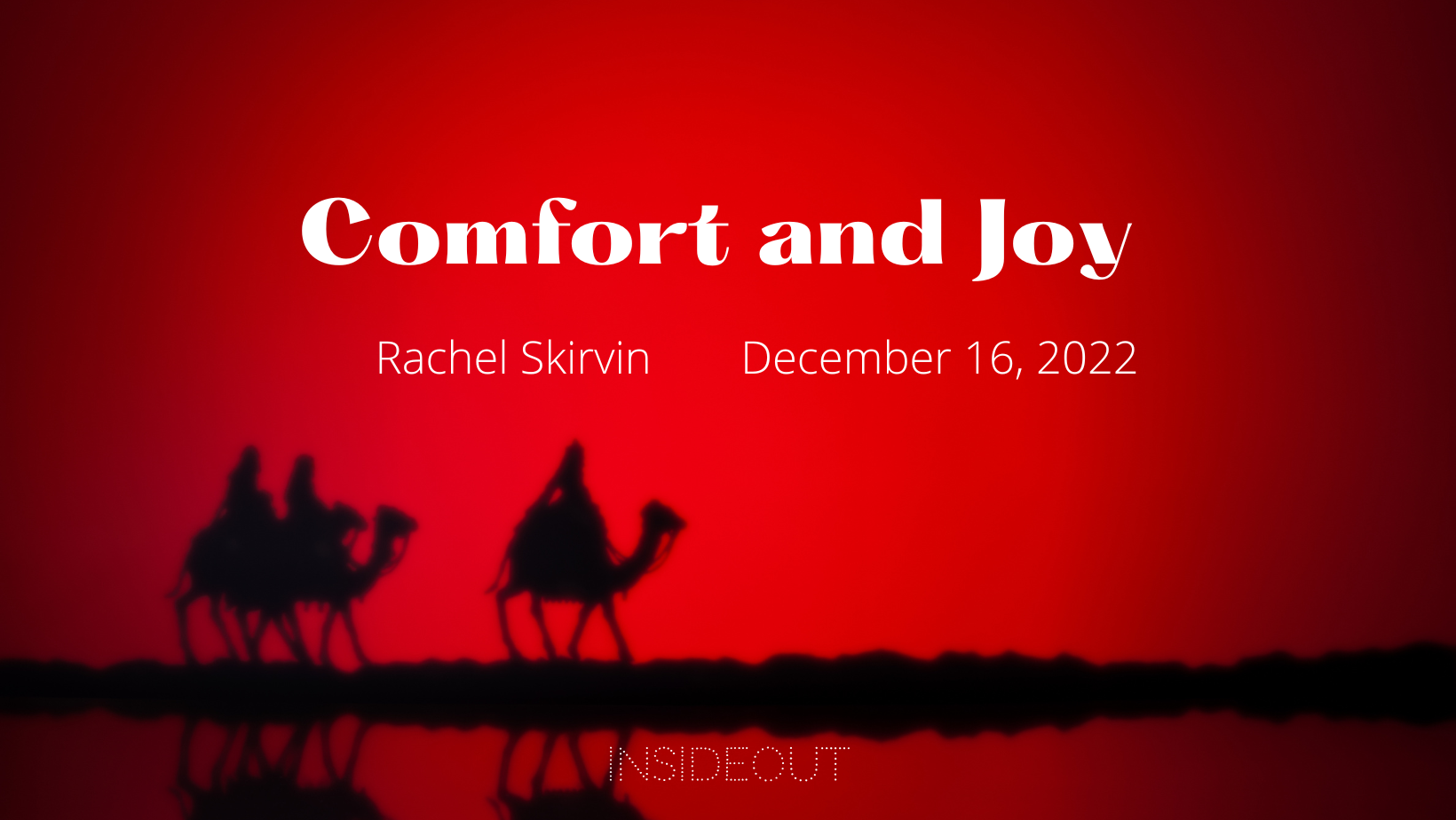 Christmas times is one of the most cherished seasons for many. The lights, the snow, the cozy fireplaces, gifts, and the music are all part of what make up the festivities. There are certain songs that I question, like "Little Drummer Boy." If I had just given birth in a stable, I do not think that I would enjoy a little boy banging on a drum consistently during that time. Also "The Twelve Days of Christmas" really makes me question humanity's views on romance. I do not think someone's true love would send all those loud and messy gifts to a door. But I digress. A particular carol that keeps replaying in my head this year is "God Rest Ye Merry Gentlemen." The lyrics are pointed and strong.
God rest ye merry gentlemen
Let nothing you dismay
Remember Christ our Saviour
Was born on Christmas Day
To save us all from Satan's power
When we were gone astray
Oh tidings of comfort and joy
Comfort and joy
"Tidings of comfort and joy." How powerful. Not only is there a reminder of the comfort that comes with Christ, but also of the joy that He brought and still brings. We know from scripture that "In His presence is fullness of joy" (Psalm 16:11). Seeking Him and residing in His presence brings comfort and joy. The wise men that traveled from afar found peace in the midst of chaos when they met the newborn Savior. They had awaited this Gift for long, and with His birth came all they would ever need.
The words to this song can be translated to our everyday lives not just at Christmastime, but throughout the whole year. We have nothing to dismay. We do not have to fear because the Savior is with us. He brings comfort and He bestows joy when we seek Him and stay close to Him.
Rachel is a lover of travel, nachos, and the gospel. She is a graduate of Urshan College and will most likely always call it Gateway. She recently graduated with her master's degree in counseling and human services and is currently serving at The Pentecostals of Cooper City in South Florida.